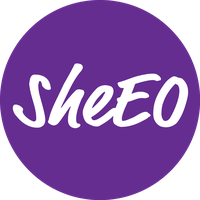 You may have seen the recent post What does business look like when driven and funded by women? SheEO is now active in Aotearoa New Zealand, and if you have a business idea you now have the opportunity to apply for one of the low-interest loans, while being supported by an experienced community of women. A super exciting chance to get your business underway, I'd highly recommend you jump in and apply
The email announcement shared the following:
SheEO Venture Applications are now open!
This is your chance to receive low-interest loans and 500 radically generous women on your team. 
Simply applying to be a SheEO Venture is like marketing your business to hundreds of women. And it's a simple process.; Only 12 questions; no pitch decks, no attachments, no jargon; Everyone gets feedback on their application and this year we will also connect applicants with women in our network who want to help. 
And if selected, you will get low-interest loans, access to a network of radically generous women and world-class coaching. 
To submit your 2017 Venture application, please click here.  Remember that you can edit your application until is closes on 24 November 2017

We look forward to seeing your application!
The SheEO Team